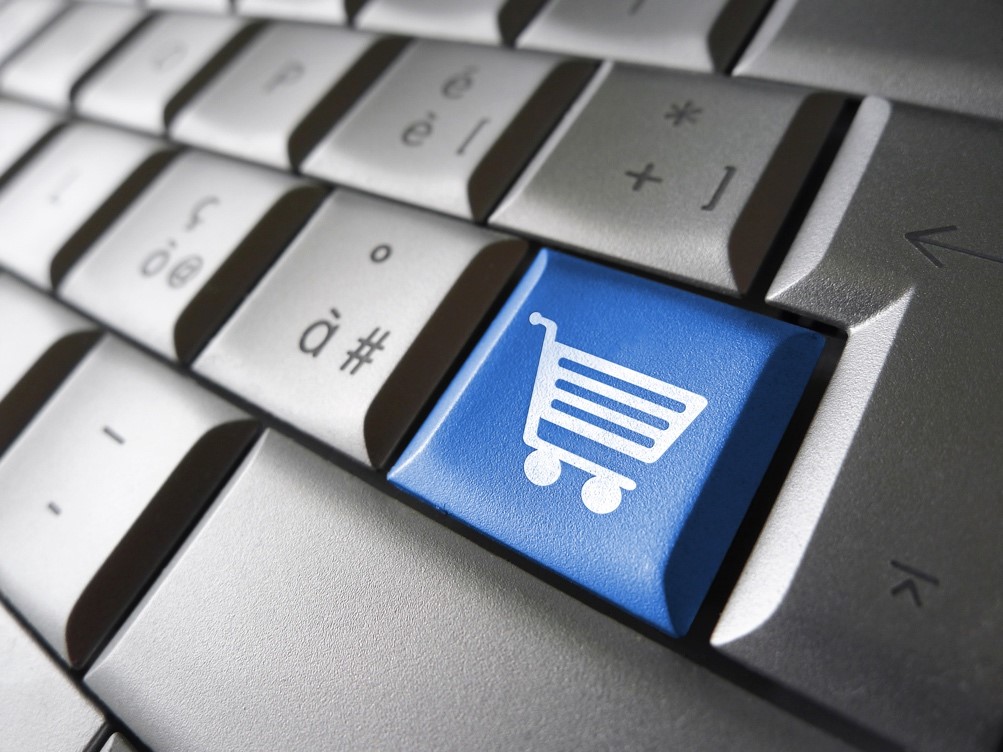 Make sure your site adapts to the way potential buyers are accessing it
If you want your business to succeed in selling products or services online, it's not enough to have a functioning website – you need one specifically designed with your customers' needs in mind. This means that the layout, structure, and shopping experience should be as direct and uncluttered as possible, removing any and all barriers to quick and easy purchases. And now that approximately 60% of online traffic comes from mobile devices, it's crucial that your company's website is highly functional for on-the-go platforms.
Just how important is mobile eCommerce?
Mobile eCommerce is growing incredibly quickly; and with 80% of customers regularly using their phones to shop online, it's a trend that your business can't afford to miss out on. Mobile commerce was reported to represent 30% of all eCommerce in 2015 (approximately $105 billion), making a streamlined shopping experience for these users essential to your bottom line. Plus, over 55% of social media usage occurs on mobile platforms – many visitors coming from your company's social pages will arrive on these devices.
What is responsive web design?
Responsive web design is the concept that a website should respond the user's behavior – including the device they are using, the screen's size, and the screen's layout, among other factors. Instead of spending the time and financial resources to develop a different version of a website for every new device that becomes popular, many developers recognize that it's more efficient to simply create sites that mold to the specific environment they're in – whether that's a tiny smartphone screen or an extra-large tablet.
Mobile resolution: Not too small, not too big
One of the most important elements in responsive web design is ensuring that your website looks the proper size on different mobile devices. If a site is too small or too large, it can be difficult to read text, identify products, locate online shopping carts, and enter payment information. It's also important to make sure a website can easily shift from landscape to portrait mode, as device rotation is a key function in devices like iPhones, iPads, and other tablets like the Microsoft Surface.
Make sure images appear correctly by monitoring image size and resolution
Especially if the products you sell are highly visual, it's important to make sure that images are the correct size and don't get hidden, cut off, or distorted on mobile. Additionally, high-resolution images that might look amazing on a large desktop monitor may be unnecessarily large on a small smartphone screen, wasting valuable data and slowing down your website. Developers are combatting these issues by using adaptive images that change in size and resolution as needed, to make sure that they fit into different layouts, help conserve data, and maintain mobile internet speed.
Take steps to ensure your site's overall layout remains accessible
Even if there are a few differences in images and overall resolution between the desktop and mobile versions of your website, the most important thing is to ensure that the overall layout remains accessible to potential customers. Is it easy to see products? Easy to read important pages? Easy to enter payment information and check out? One of the best ways to ensure that the mobile experience on your site is customer-ready is to try it out for yourself. Look up your websites on a variety of different tablets and smartphones to make sure there are no issues, and encourage business partners and employees to do the same thing.
If there are any issues, such as unresponsive or dead links or images that won't appear, you'll want to find them before a customer does. Certain errors could significantly slow down your mobile site, drive away web traffic, and even make it rank lower on search engines like Google and Bing.
Mobile shopping more popular than ever and creating a responsive website should be one of the most important goals of any business trying to expand their eCommerce efforts. For more information about how your business maximize its mobile reach, contact the web strategy and design experts at Creative Technology partners today.